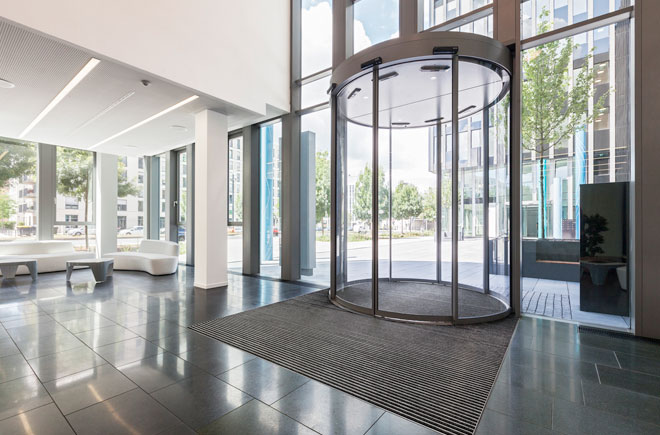 The first line of defence
Primary matting, which is used both externally and internally, provides the first defence against foot borne dirt and moisture entering a building, and forms the core of our work.  We offer both recessed and surface mounted matting from all the leading entrance matting manufacturers.
Products are available in a variety of materials including Aluminium, Brass, Stainless Steel, rubber and plastic.  Roll-up or rigid mats can be specified, with a wide range of inserts including textiles, rubber, bristles, and abrasive carborundum.  Inserts manufactured from fire resistant and low smoke emission rubber for London Underground Section 12 requirements are also available.
Key Features:
Heavy duty
High performance
Long lifespan
Smart appearance
Bespoke sizes
Choice of thicknesses
Call us today for expert help in selecting the right product for your project.